Need ideas and resources to work with children with mental health challenges?
Calm Kid Pro helps therapists, psychologists and wellbeing or mental health workers effectively support children with emotional, behavioural, social and life challenges (and their families)
Supporting children (and families) with mental and emotional health challenges is rewarding – but also demanding!
It is sometimes tough to engage children who do not always want to work with us, to know how to support parents/caregivers (when they have their own challenges), explain complicated well-being concepts children with learning difficulties and find video, activity and other resources which make concepts understandable. It's also an ongoing challenge to navigate ethical, professional and other issues which come with working with children, stay up to date with academic research – all while having time to do paperwork!
Calm Kid Pro tries to make all of the above as easy as possible!
Therapy room and take home resources to use with children to increase emotional regulation, reduce anxiety and cope with life challenges.
Over 25 interactive and animated modules to help children to learn to: cope with frustration, manage anxiety, improve peer relationships, manage conflict constructively, manage difficult life situations, help themselves get to sleep, use calm words, re-direct their attention onto positive topics, ask for help – and many more. Show the 3-4 minute animated clip in the therapy room, do the follow up activity or online game with them afterwards, print out the monitoring/homework sheet and poster to take home. Watching these with children may help you learn key phrases helpful in explaining concepts in developmentally appropriate ways (separation anxiety = "big kid time", exposure = "acting brave skills", threat detection systems = "danger checker"). And no more endless googling for resources and videos!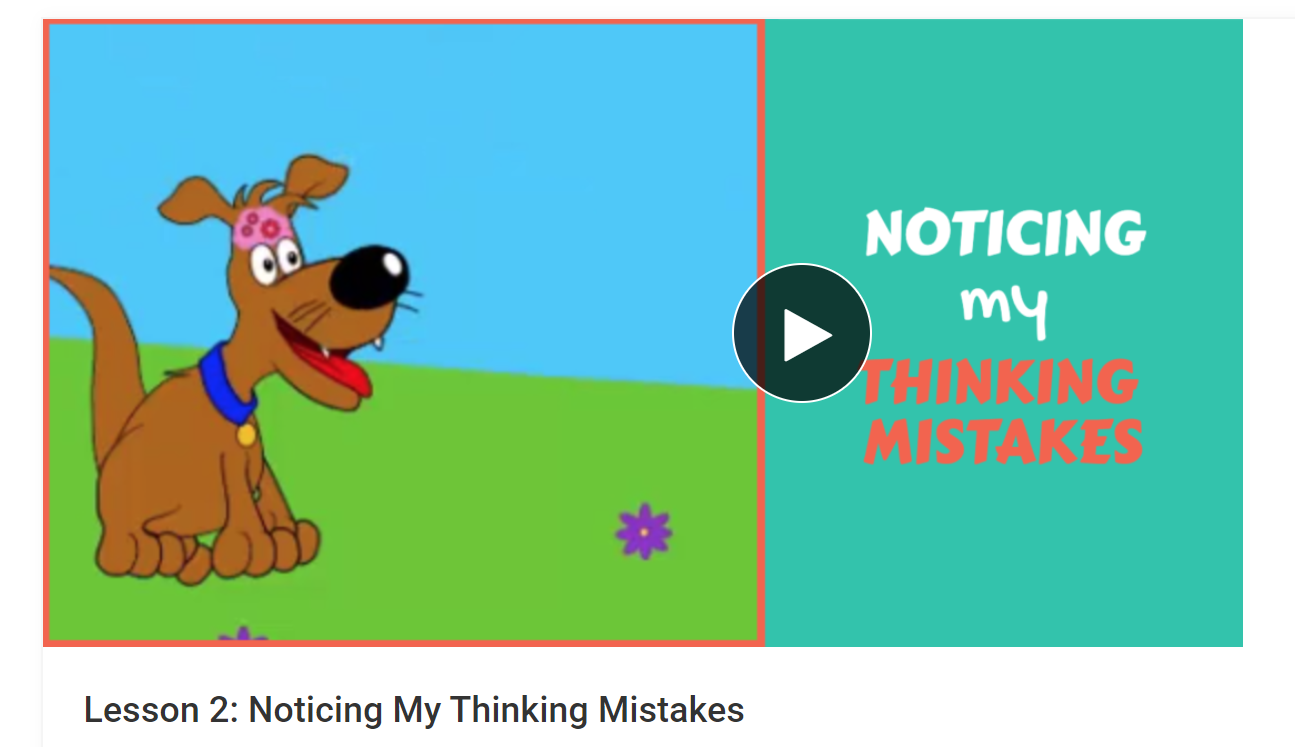 Lessons to help children feel calm and manage anxiety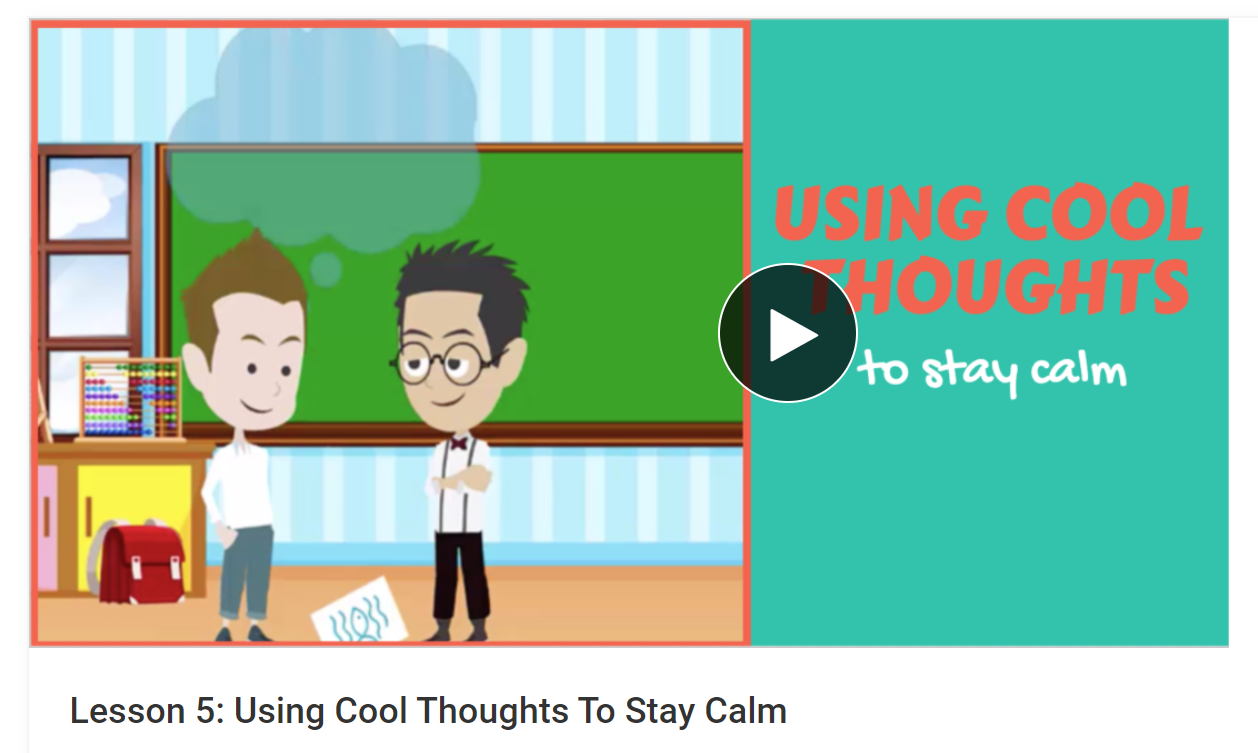 Lessons to help children feel co-operative and manage frustration/disappointment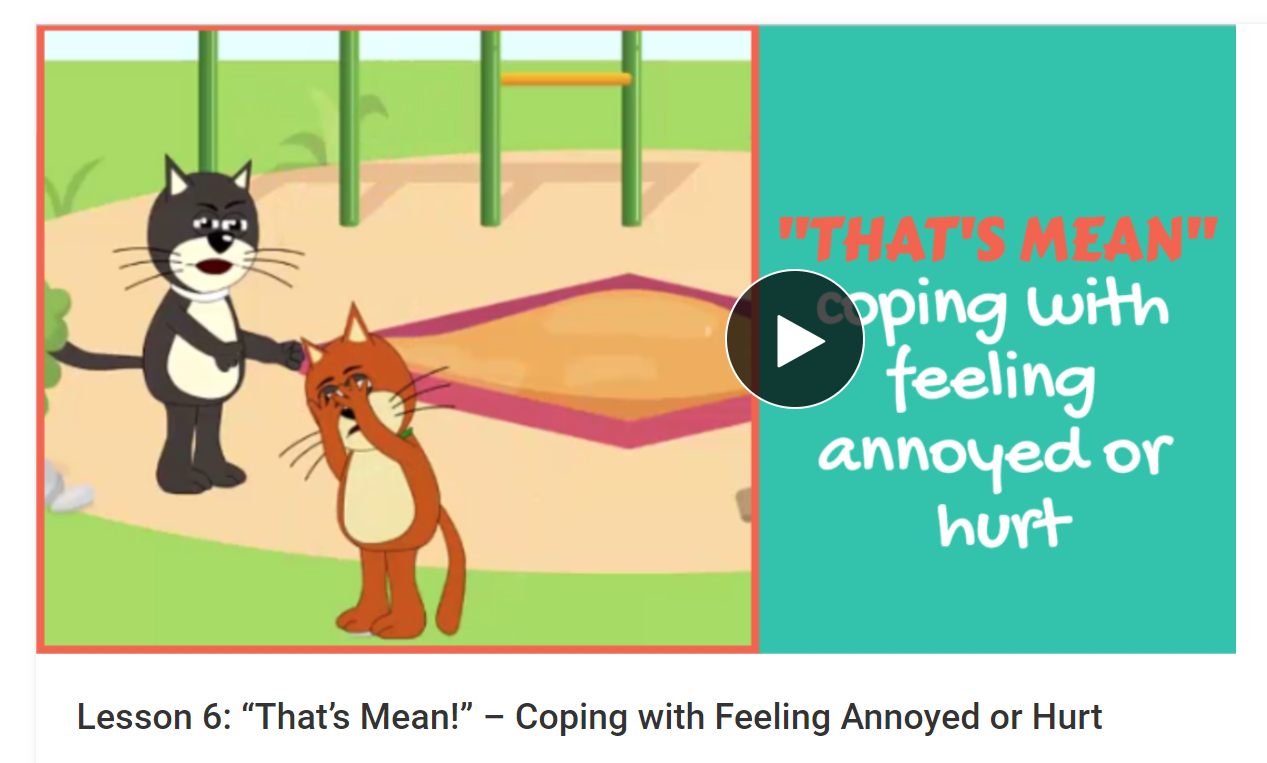 Lessons to help children make friends, cope with conflict and get along well with others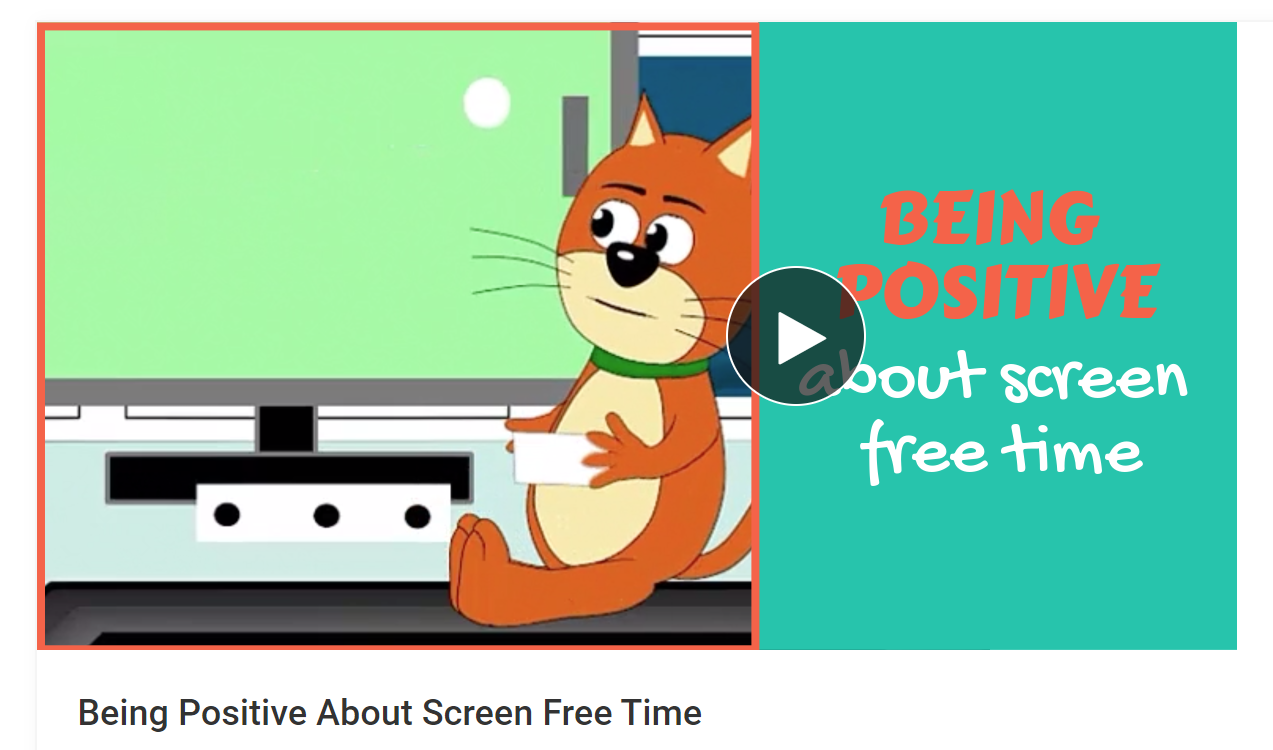 Lessons to help children manage life challenges.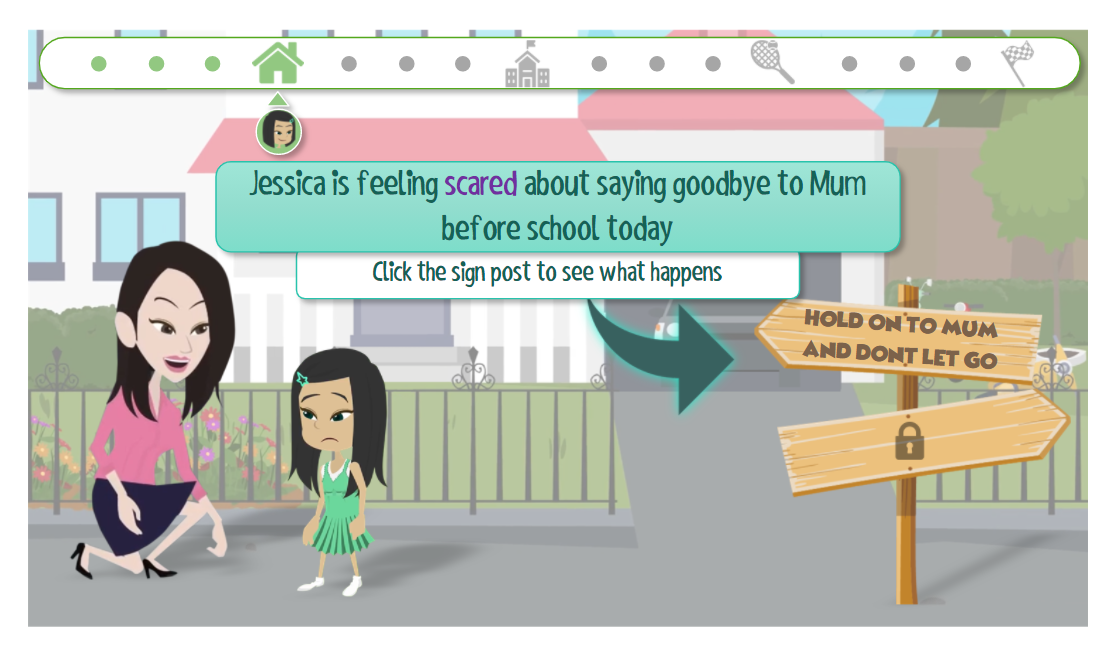 Online games and activities.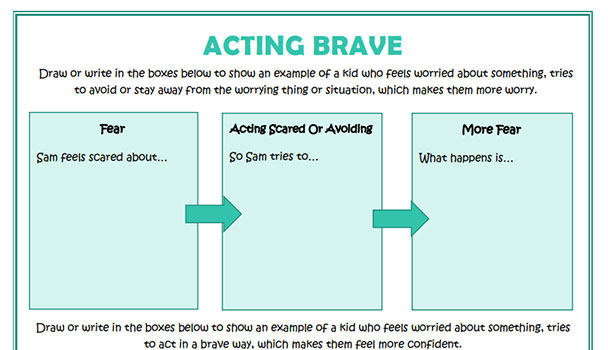 Downloadable activities and posters
Articles, downloads and tip sheets to provide to caregivers
Working with caregivers can often be even harder than working with children! Calm Kid Central helps you provide practical, supportive and research based information (articles and tipsheets) to caregivers so they can better support and respond to their child with challenges. These resources are on topics such as: Providing warm and empathic caregiving; Helping children act in brave ways; Coaching children to find friendship skills which suit them; Understanding causes of anxiety; Supporting sleep in children with challenging behaviours and many more. Providing independent materials from Calm Kid Central in this way can 'back up' your advice in ways which are supportive, non-judgemental and not personally directed.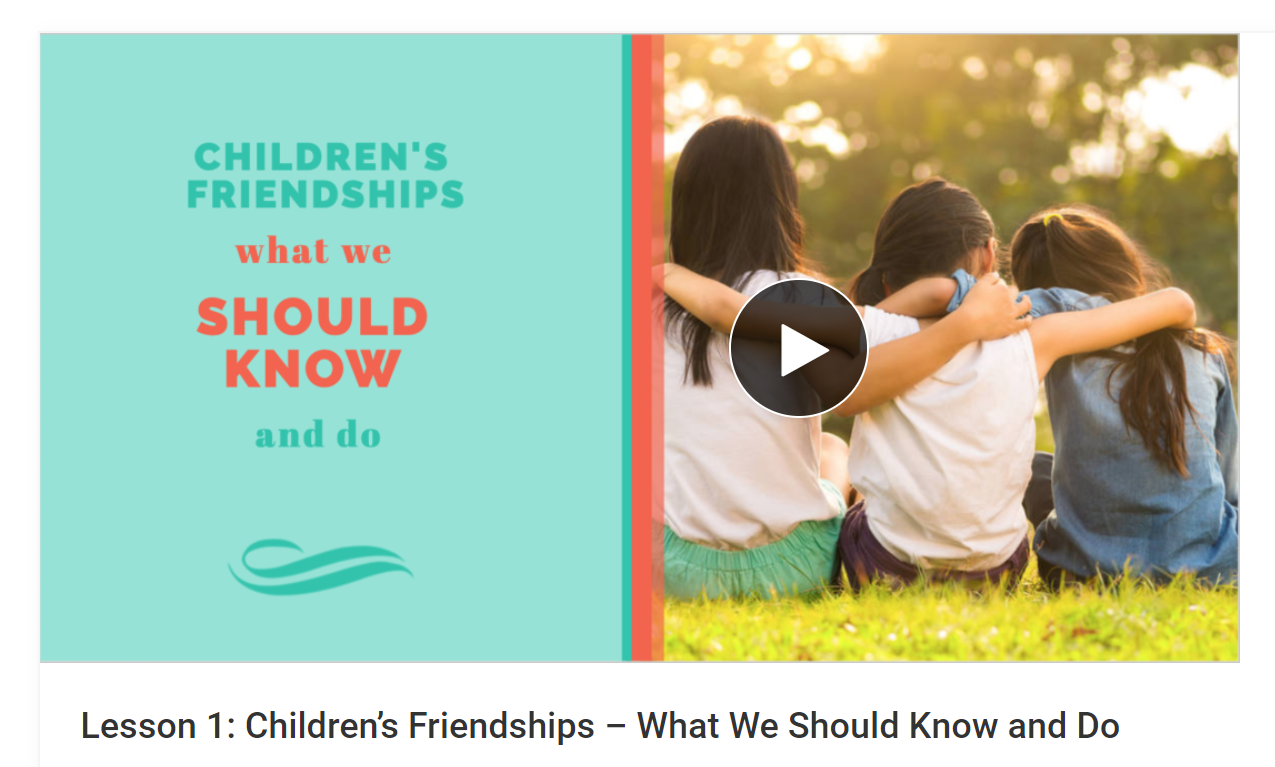 Lessons about coaching children to make friends/get along with others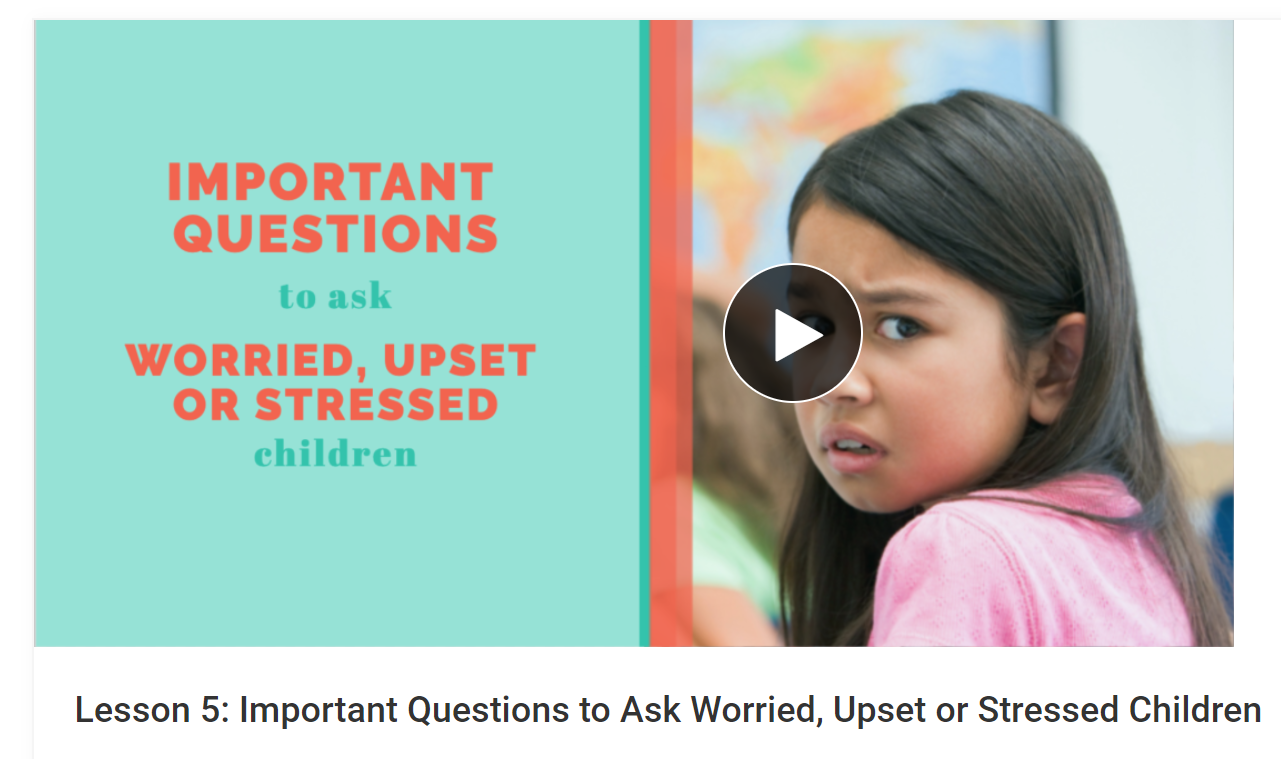 Lessons about supporting children with anxiety disorders, symptoms of stress and low confidence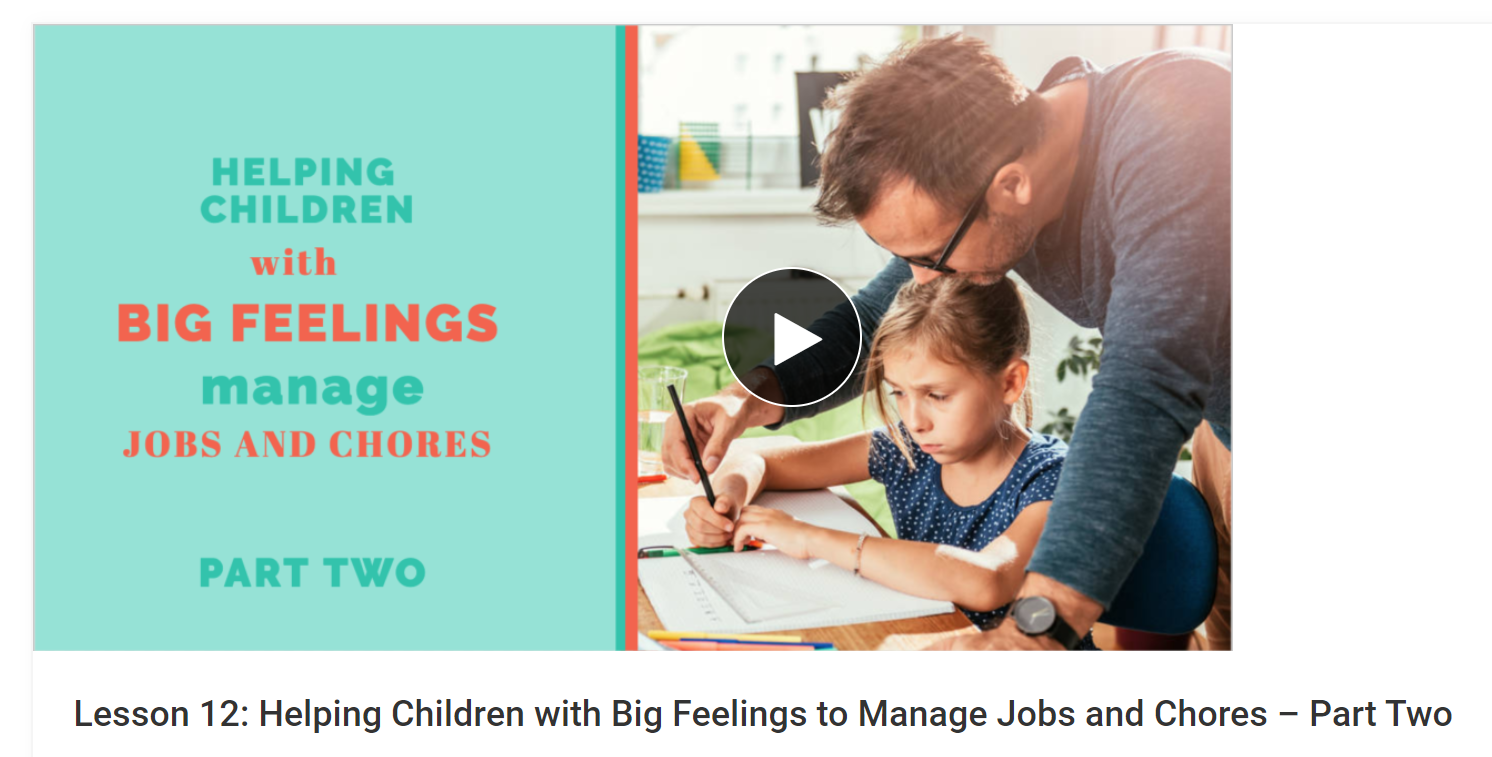 Lessons about supporting children with frequent frustration/overwhelm and difficulties feeling co-operative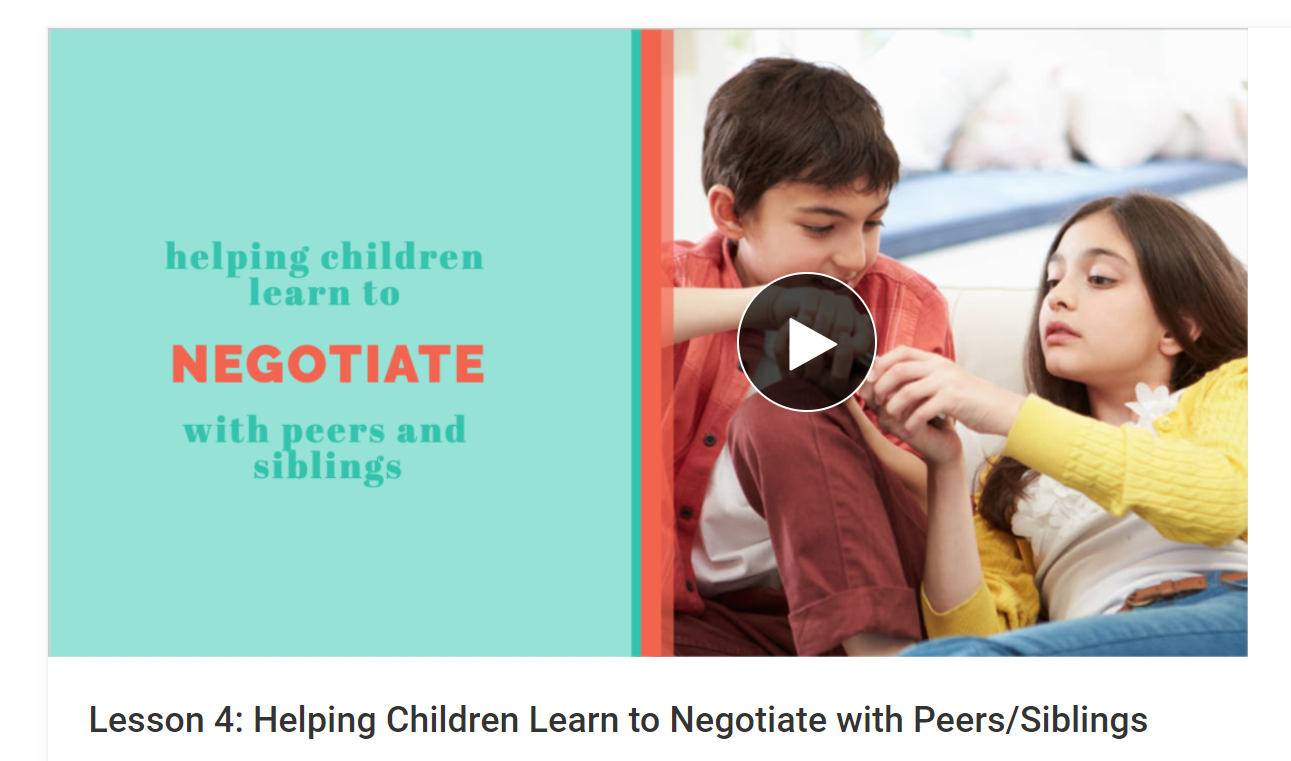 Lessons about helping children manage life challenges.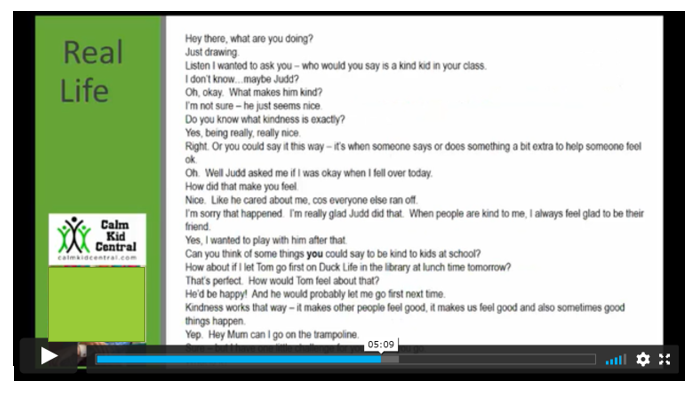 Audio examples of parents/caregivers talking to children with big feelings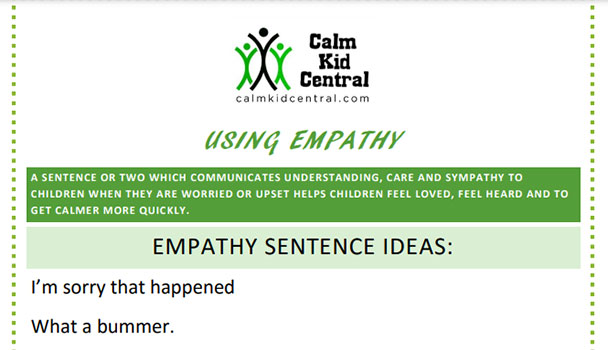 Professional Development Resources to help you feel more confident and knowledgeable about working with children
Short, easily digestible and highly practical modules (video and written handouts) for you as a professional – on a range of topics about providing mental and emotional health care to children. Topics include: Principles of exposure as applied to children; Using behavioural activation principles with kids; What to cover in an assessment session with a parent/caregiver; How to set therapy homework (and manage its non-completion); Understanding the role of a therapist in supporting children's friendships and many, many more. Professional self doubt and not feeling like they have enough time to keep up with the professional literature are burdens most therapists working with children carry – CKC aims to do the research for you, and help you feel more confident and less like an imposter!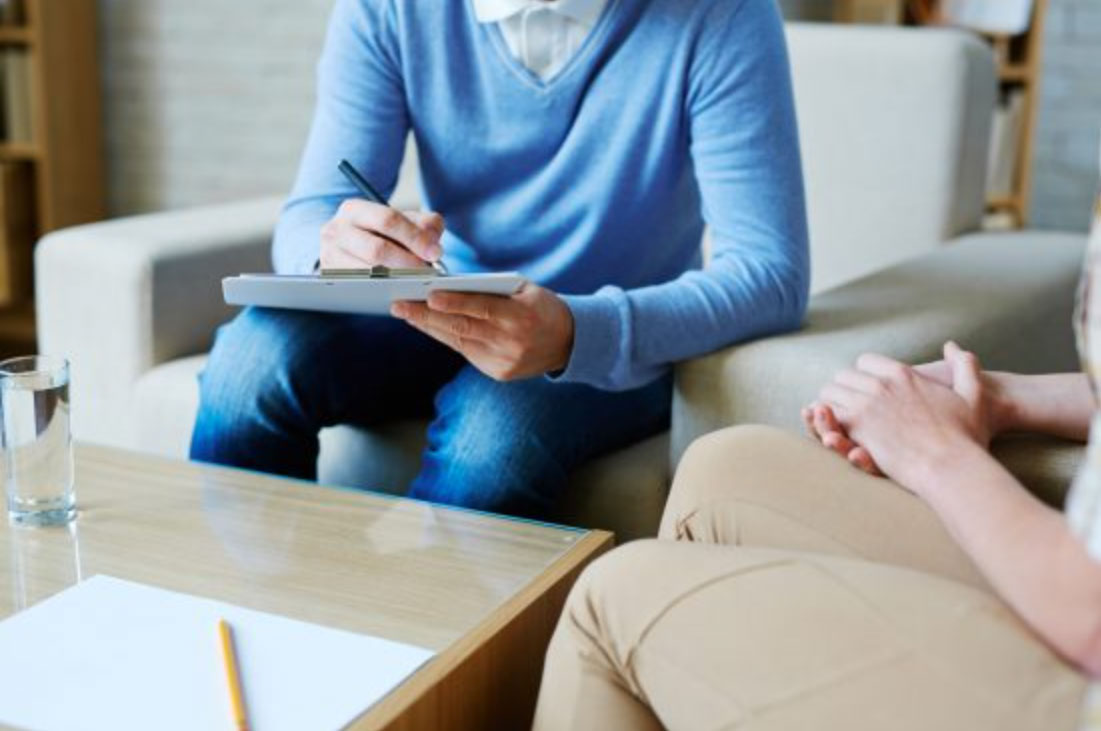 Tips on common problems encountered in working therapeutically with families
Short and practical ideas to use immediately
Ethical and practical considerations when working in therapeutic settings with children
Answers to your professional questions within 48 hours.
Our experienced child psychologists are on standby to answer an unlimited number of professional questions about child therapy issues through the Professional Question Centre). This is not client based supervision, however we answer all questions about general and research issues in the field of child mental health – within 48 hours.
Clinical psychologists with 10- 28 years experience in working with children and families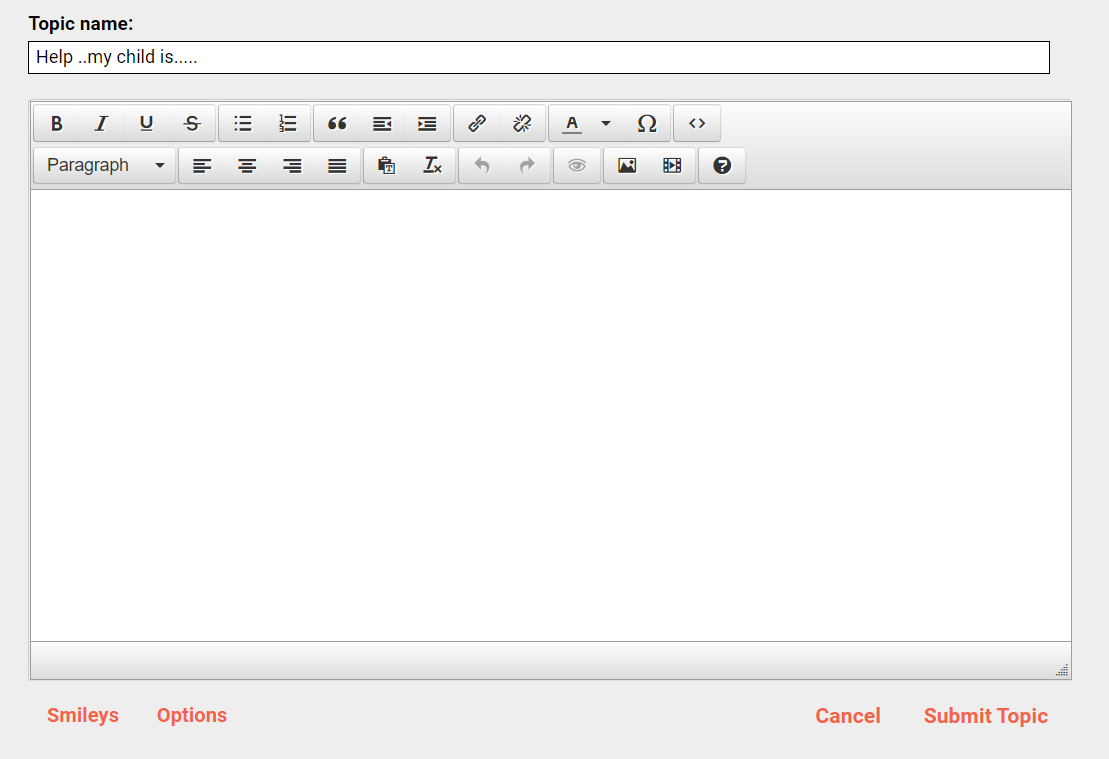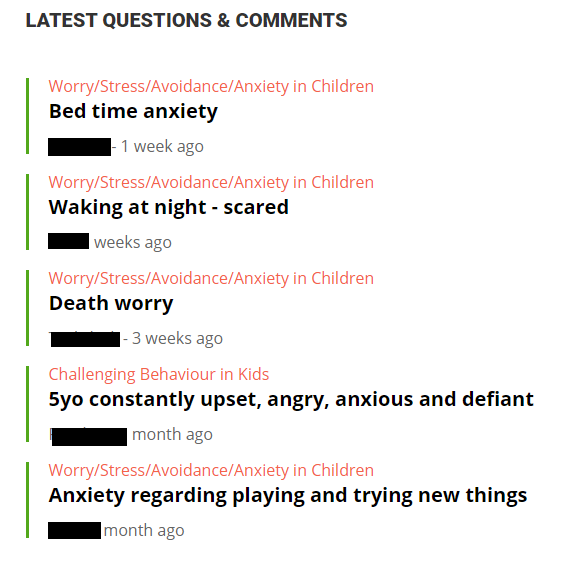 Read our child psychologists' answers to hundreds of previous questions from parents/caregivers to help know how to answer questions yourselves
Who uses Calm Kid Pro?
Nearly 1000 professionals (usually in the health and education fields – ie child psychologists, well-being co-ordinators, teachers, mental health nurses and counsellors) have joined Calm Kid Pro in the last 5 years.
Analysis of the data collected prior to and after 4 months of having access to Calm Kid Pro showed that professionals (N=52 reported a statistically significant increase in their confidence in explaining psychological concepts to children (p<.001), in their confidence providing strategies to cope with emotional health and life challenges (p<.001) as well as in their satisfaction with the resources they had available to them in working with these children (p<0.001).
Who are we?
Our clinical child psychologists all have Masters degrees in clinical psychology, and have worked with children and families for between 10 and 28 years. We are a current clinical team who still work ourselves (every day!) in our clinics with a range of children from different backgrounds and challenges (including those with diagnoses such as Autism, ADHD, learning disorders, sensory processing disorders and trauma – as well as with those who just need some extra support in managing tough life situations). We also teach at a local university in SA, provide supervision to over 50 psychologists and have provided consultation to various national health organisations and bodies.
Can families join this program?
Yes – but they join the family version of this program – Calm Kid Central. Calm Kid Central includes access to the children's and the parent/caregiver's library, as well as access to the family section of our Question Centre. Click here to go to Calm Kid Central.
Calm Kid Pro access is $37.50 per month or $220.00 per year (save $230).
Some comments from professionals who use Calm Kid Pro are below for your information.
"I love the videos and worksheets. I use them so much with the children I see, they are easy for them to grasp and I highly recommend this program to others."
"Lots of good strategies for working with students who have challenging behaviours"
"Calm Kid Pro has assisted us in tackling professional discussions with staff and families. Great to use with families and students."
"Access to some excellent resources for using with students and families. "
"The videos offer a great way to connect with students and support them with the issues they have. Often much better than just talking. I feel confident that the information is professional and up to date"
"Having access to so many great resources - particularly the videos and the worksheets that address what was seen in the videos - I use these with kids a lot in sessions when things are starting to feel a bit stuck or kids are finding it hard to find words to talk about things or are finding the session difficult. Kids seem to really relate to the content and these resources always help open up conversations or areas to work on in session. All aspects of the program are always helpful. I also really like receiving the regular emails as I am very time poor so this helps remind me to return to the website to look at the material."
Everything! The videos are super helpful in explaining concepts (both to myself and children). I really like the handouts as well. All in all it's an invaluable resource for professionals working with families.
- Professional
"The videos are the perfect length to get some very important information into a struggling child's brain that sometimes doesn't want to hear it."  (Child mental health professional)
"Calm Kid Pro has been excellent - you know something is a quality program when teachers are still using it a year later"
Principal, Catholic Primary School, Victoria
"(What has been most helpful) Having a place to refer parents to for tips and strategies while waiting for psychology support for their children"
Well-being co-ordinator
"The information articles are so helpful in understanding behaviours and helping parents"
Child Mental health professional
Are you a parent/caregiver of a child with challenges or big feelings? The program and pricing listed above is for professionals.
But don't worry – we have a special program just for you: Calm Kid Central.
It's designed to help you support your child to feel calmer, more confident and more co-operative!